SNBN Nieuwsbrief: De proef op de som: gereisd via Schiphol
24-06-2022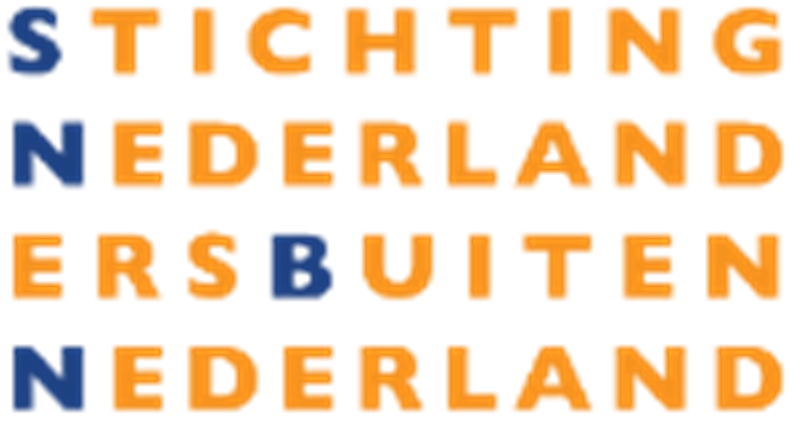 Afgelopen maand gaven we het advies om te overwegen om Schiphol – althans als vertrekluchthaven – te vermijden. Onze voorzitter Eelco Keij vloog op 20 juni jl. vanaf Schiphol terug naar zijn thuisbasis New York – met een tussenstop in Dublin. Hieronder volgen verslag en conclusies van die reis, inclusief eigen foto's.
Reisblog: van Schiphol naar JFK (New York) via Dublin met Aer Lingus, 20 juni 2022
Spoiler – de strekking luidt: vermijd op dit moment Schiphol, zeker als vertrekluchthaven – de kans op vertraging en/of een gemiste vlucht is momenteel levensgroot i.v.m. grote personeelstekorten. En dan is de echte zomervakantietijd nog niet eens begonnen – al heeft Schiphol al wel aangegeven per dag dan 13.500 minder passagiers toe te laten.
Voordat de terugreis vanaf Schiphol naar NY begon, heb ik overwogen om vanwege alle nieuwsberichten over lange wachtrijen uit te wijken naar een ander vertrekvliegveld, in bijzonder Düsseldorf. Uiteindelijk leek het me verstandiger om het proces maar te ondergaan en daarvan een verslag te doen, dat ik hieronder uit de doeken doe.
Belangrijk: vooraf online inchecken & geen ruimbagage
Naar het vliegveld; wanneer & waar
Op het vliegveld, vóór security
Op het vliegveld, ná security
Aan boord (maar dat is dan ook alles)
Aansluiting nét gehaald
Voorbehouden, lessen, tips & tricks
1. Belangrijk: vooraf online inchecken & geen ruimbagage
Veel mensen die via Schiphol reizen, weten inmiddels dat het "druk" is. Dat is een understatement. Uit het nieuws en via social media had ik al enig gevoel voor wat me te wachten zou staan voor mijn terugreis naar NY op maandag 20 juni jl. (economy, via een tussenstop in Dublin, met Aer Lingus), en het was me duidelijk dat als ik vanaf Schiphol wilde reizen de volgende punten van groot belang zouden zijn:
Alleen op handbagage reizen
Het is zeer aan te raden om alléén handbagage mee te nemen. Hiervoor zijn de volgende redenen te noemen. Ten eerste hoef je dan niet naar de incheckbalie om je koffer(s) af te geven. Want let op: ook hier staat een rij van soms twee uur (!), waarna je vervolgens helemaal achteraan de rij voor security wordt gedirigeerd (ja, dat zijn aparte rijen, en de rij voor de security duurt dan ook weer uren). Bovendien gaat de incheckbalie vaak pas twee of drie uur voor vertrek open, en om dan nog in de rij voor de security te moeten gaan staan: dan vergroot je je kans op het missen van je vlucht meer dan aanzienlijk.
In mijn geval deed ik er twee uur en drie kwartier over om bij de security check te komen. Daarna ging het snel, en twintig minuten later was ik bij de gate.
Voor diegene die nooit op alleen handbagage reizen: probeer het eens zou ik zeggen. Met je paspoort en je credit card heb je in principe genoeg om te reizen – de rest kun je zo nodig kopen. Of je stuurt spullen van tevoren op naar het adres waar je naar toe gaat – wees creatief.
Van tevoren online inchecken en boarding pass printen
Heel belangrijk: check van tevoren online in en zorg voor een geprinte boarding pass (op je telefoon kan natuurlijk ook, maar je loopt het risico met een lege batterij te zitten na zoveel uren in de rij). Immers, als je geen boarding pass hebt, zul je alsnog langs de incheckbalie moeten gaan, en dus in die andere urenlange wachtrij moeten staan.
De dag voor vertrek kwam ik er achter dat ik op de één of andere manier niet online kon inchecken – heel merkwaardig. Daarop heb ik Aer Lingus gebeld (een uur in de wacht) en zij konden dat gelukkig wel in orde maken. Dat telefoontje scheelde een hoop wachten en stress, zo bleek achteraf.
2. Naar het vliegveld: wanneer & waar
Schiphol probeert zoveel mogelijk mensen te informeren dat ze eerder dan vier uur voor vertrek simpelweg niet welkom zijn in de luchthaven. Er zijn borden in de vertrekhallen neergezet die dit ook aangeven. Niettemin: de wachtrij begint niet in de vertrekhal, maar ruim van tevoren in witte wandeltenten. Mijn ervaring was dat noch bij deze tenten, noch in de vertrekhal zelf men mij controleerde op vlucht en vliegtijd. De vlucht die ik nam vertrok vanaf Vertrekhal 3 (Departures 3) – wellicht dat het bij andere vertrekhallen strenger werd geregisseerd, maar in principe had ik dus ook zes uur van tevoren kunnen komen. En die tijd zou ik ook nodig gehad hebben als ik ruimbagage bij me had gehad.
3. Op het vliegveld, vóór security
Nou, en dan begint het lange schuifelwerk – eerst in de langgerichte witte wandeltenten (waar je ook nog meerdere keren heen en weer kunt blijken te gaan), daarna op de begane grond in de vertrekhal, zigzaggend langs incheckbalies, om vervolgens met een gescande boarding pass naar de verdieping erboven te kunnen gaan (wel met de trap: alle roltrappen zijn uitgeschakeld), waar dan een nieuwe lading schuifelrijen op je wacht. Hoe verder ik kom in de massale rij, hoe meer mensen om me heen wanhopig beginnen te kijken en te vloeken: hun vlucht is al aan het boarden – of nog erger: zojuist vertrokken! Zenuwachtig of moedeloos blijven ze toch maar in de rij staan.
En dan eindelijk ben je bij de security, die dan wel weer heel soepel loopt. Zoals gezegd deed ik er twee uur en drie kwartier over om de security te bereiken. Het kan zijn dat dit op andere tijdstippen van de dag anders is (ik was er eind van de ochtend / vroege middag) maar vermoedelijk ontloopt het elkaar allemaal niet zoveel.
4. Op het vliegveld, ná security
Na security volgt de paspoortcontrole (douane), en met het Nederlandse / EU-paspoort was ik er zo doorheen. Maar ook de rij voor de niet-EU paspoorthouders was niet al te lang en ging redelijk vlot. Daar is eigenlijk geen enkel probleem.
Eenmaal de paspoortcontrole gepasseerd, besef je: je bent er doorheen! "We are the survivors", zei een oudere Amerikaan tegen me, met een trotse blik. Inderdaad oogt het landschap voor ons nogal leegjes, en het lijkt alsof de mensen die er wel zijn met hun houding allemaal hetzelfde I-did-Schiphol-geheim kenbaar maken.
In een relatief leeg Schiphol (na security dus) is het daarna gemakkelijk lopen: voor je het weet ben je bij de gate. In mijn geval: veertig minuten voor vertrek, dus prima op tijd.
5. Aan boord (maar dat is dan ook alles)
Het vliegtuig zelf blijkt op tijd, en met slechts tien minuten vertraging lijkt het boarden soepel te verlopen. Maar dan valt alle aanwezige passagiers op: we zijn wel met heel weinig. Eenmaal aan boord bevestigt de piloot dit: er ontbreken nog zeker 70 passagiers. Voorlopig, zo luidt de boodschap, wordt er gewacht. Mensen beginnen lichtelijk bezorgd te kijken – haal ik mijn aansluiting dan nog wel?
Ruim een half uur later krijgen we nieuw bericht van de piloot: het plan is nu om bagage van die passagiers die er nu nog niet zijn, uit het ruim te gaan halen. Hij houdt ons op de hoogte. Er ontstaat een situatie waarbij elke passagier zijn of haar buurman of buurvrouw leert kennen. Wat is jouw eindbestemming? Hoe ben je door de security gekomen? Nee, zo erg hebben we het nog niet eerder gezien.
Weer een kwartier later meldt de piloot zich weer. Het plan om bagage uit het ruim te halen, blijkt lastig uitvoerbaar: er was immers een personeelstekort, weet u nog? Dus ook het grondpersoneel dat hiervoor moet worden opgeroepen, zal hier niet eerder dan twintig minuten zijn.
Om me heen kijken passagiers elkaar aan: ze begrijpen het wel, want ons probleem is onherroepelijk óók het probleem van andere nog stilstaande vliegtuigen om ons heen. Tja, welk vliegtuig gaan ze dan het eerst helpen?
Opnieuw een minuut of tien later helpt de piloot ons uit de droom: aangezien het grotendeels onmogelijk zal zijn om de bagage uit het ruim te halen, zijn we gedwongen om op alle passagiers te wachten.
En zo geschiedt. Met uiteindelijk ruim drie uur vertraging vertrekken we richting Dublin. Het vliegtuig zit mutjevol (inclusief passagiers die hun vlucht naar Dublin eerder die ochtend hadden gemist) en verreweg de meeste passagiers hebben een connecting flight, grotendeels naar de VS.
6. Aansluiting nét gehaald
Iets meer dan een uur later komen we in Dublin aan. Zodra we landen, vertelt de crew ons dat we 'zo snel mogelijk' naar connecting flights moeten gaan – oftewel: ze hebben op ons gewacht. In een sneltreinvaart spoedt iedereen zich naar de nieuwe gate, met als extra oponthoud dat de Amerikaanse grenscontrole ook al in Dublin plaatsvindt. Maar dat gaat snel: ze bekijken het paspoort nauwelijks en mensen vliegen door de controle.
Nog geen twintig minuten later zit het vliegtuig naar New York vol, en dan écht vol. Er is geen plaats meer over. We vertrekken zo snel mogelijk en komen uiteindelijk met slechts een uurtje vertraging in New York aan. De dag erop lieten mijn buren uit het vliegtuig weten dat hun ruimbagage nog in Dublin lag…
7. Voorbehouden, lessen, tips & tricks
Om het zo kort mogelijk te houden, volgt hier puntsgewijs een overzicht van voorbehouden, geleerde lessen, tips & tricks:
Hoofdles: vermijd Schiphol deze zomer, zéker als vertrekpunt (en nog meer als oudere, of jonge ouder met kinderen op je arm). Als je met enkel handbagage naar Schiphol vliegt, zou er eigenlijk nauwelijks een probleem moeten zijn. Er zijn wel verhalen bekend van mensen die soms uren op hun (ruim)bagage moeten wachten bij aankomst op Schiphol. Het zou ook geen probleem moeten zijn om (zonder ruimbagage) Schiphol te gebruiken als overstapplaats;
Reis alleen op handbagage. Heb je echt per se al die spullen nodig, overweeg dan ze van tevoren naar je verblijfadres toe te sturen;
Het kan zijn dat ervaringen bij andere vertrekhallen minder dramatisch zijn, of dat het bij Vertrekhal 3 rustiger is op andere dagen (…);
Neem een flesje water mee voor tijdens het wachten in de rij(en). Zeker als je alleen bent, is er nauwelijks gelegenheid om ergens water te halen (of om naar het toilet te gaan);
In dit eerdere blog is de tip gegeven om een upgrade te proberen te regelen, zodat van de priority lane bij security gebruikt kan worden gemaakt (en daarmee veel tijd kan worden bespaard). Eerlijk gezegd heb ik die lane niet gezien, en op mijn vlucht van Aer Lingus bestond überhaupt geen businessclass. Bovendien vertelden mede-passagiers: hoe drukker het werd, hoe meer 'economy' mensen van de priority lane gebruik maakten, zonder tegengehouden te worden. Maar goed, business (priority) vliegen kan zeker voordelen hebben tot aan security. De vraag is of je dan niet alsnog in een vliegtuig terecht komt dat voorlopig nog niet kan starten omdat het op een hoop passagiers zit te wachten!;
Ken je Europese passagiersrechten;
Elke aansluiting vergroot je kans (aanzienlijk) op het missen van de tweede vlucht; is het niet doordat je zelf te laat bent, dan is het wel doordat andere passagiers (met ruimbagage) de eerste vlucht missen of de piloot besluit tot lang wachten;
Of er Schipholtoestanden zijn op andere Europese vliegvelden? Ja en nee. Op 20 juni – dus mijn reisdag vanaf Schiphol – was er een massale staking in Brussel, wat leidde tot 100% (!) uitgaande geannuleerde vluchten. En ook in Düsseldorf, Frankfurt en andere Europese luchthavens ontstaan rijen door personeelsgebrek. Tot nu toe spant Schiphol de kroon, maar hou zelf het nieuws goed bij over andere vliegvelden. Inmiddels heeft Schiphol aangegeven in de zomertijd 13.500 passagiers per dag minder toe te gaan laten. Wellicht dat dit ook gaat helpen in de doorstroom;
Tip van een lezer: mocht je toch ruimbagage hebben bij aankomst op Schiphol, check dan ook de andere bagagebanden – die van de lezer kwam na lang wachten uiteindelijk op een heel andere band aan!;
Tot slot: medewerkers op Schiphol hebben hier uiteraard geen schuld aan, en doen hun best iedereen te helpen. Ze zijn wél streng en laten je niet zomaar voorgaan omdat je je vlucht dreigt te missen (want daar zul je dan niet de enige zijn). Maar dan nog: met een glimlach kom je altijd verder.
Klik hier voor de andere artikels uit de SNBN Nieuwsbrief